FREE PROTECTIVE COVER
ADD TO CART AND USE PROMO CODE "18XLCOVER" TO RECEIVE FOR FREE!
Add a Fast Charger
Adjustable charger with allowing up to 5A of power, so you can get to riding faster!
---
Monthly Payments available at checkout with Klarna

---
KING SONG'S 18" PREMIUM CRUISER
Featuring New 2200W Motor


KS-18XL takes the high performance and range of their previous 18 inch offering and trims it down into a more modern and compact package. 18XL also comes with top of the line performance with an upgraded 2200W (nominal) motor and hefty 1554Wh battery capable of satisfying the more demanding range needs of any serious commuter or explorer.


Packed with all of King Song's now standard creature comforts such as robust extending trolley handle and built-in sensors that automatically disengage the motor when you lift the wheel off the ground, KS-18XL makes for an ultra-comfy and practical ride.
⚪ BIG POWER, BIG BATTERY, BIG COMFORT
This a high-end electric unicycle who want top performance in well-built, tank-like shell. With a motor and battery capable of delivering up to 4000W peaks and a large 18 inch tire, 18XL riders experience the perfect blend of high performance and practicality for daily long range, high speed use.
⚪ CONVENIENT FEATURE SET
King Song included all of their latest features to make sure 18XL riders never left wanting more. Bluetooth connectivity and music streaming with built-in speaker system, Retractable push handle with robust construction means you can comfortably take your electric unicycle anywhere with you without needing to carry it, and it even has a built in sensor to automatically disengage the motor for those times you need to briefly lift your wheel over an obstacle or up a flight of stairs.
⚪ MODERN 18 INCH DESIGN
Looks are subjective, but King Song has marked a new direction with their newest 18 inch electric unicycle design, and with this updated look, riders can enjoy a more modern form factor that improves ride dynamics, handling, and overall comfort. The larger the wheel, the more smooth the ride, and 18XL offers a great balance of large wheel size without making the entire EUC too large or bulky.
---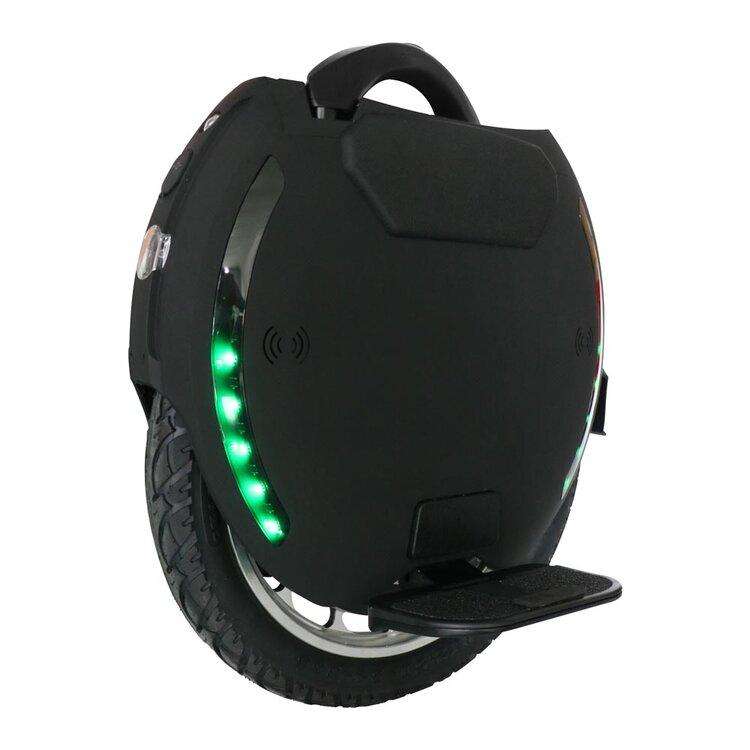 Top Speed: 31mph - unlockable after 10 miles ridden.


Range: 70 - 80 miles max potential


Motor Power: (New) 2200W sustained, 4000W+ peak


Battery: 1554Wh, 84V with Smart BMS with balancing, over-charge, over-current, & short circuit protection.


Control Board: High performance design - can reliably sustain 2000W. Heatsink + temperature control fan.


Hill Climbing: ~35° max


Max Load: 265lbs - higher payloads will generally decrease performance


Dimensions: 23" H x 19.5" W x 7"


Weight: ~52lbs


Pedals: Extra large pedals with grip tape, 6.3" ground clearance


Tire: 18" extra large tire


Connectivity: Bluetooth for data transfer + music streaming. Compatible with the King Song App.


Speakers: 4 speaker built-in sound system with 12V amplifier


Lights: Bright headlight, rear brake light, side lights (customizable RGB)


Handle: Built-in retractable push handle


Motor Kill-Switch: Handle sensor to detect lifting motion


USB Ports: Built-in dual USB ports for powering and charging your devices


Safety Warning System: Alarm/voice, pedal tilt-back (configurable in app)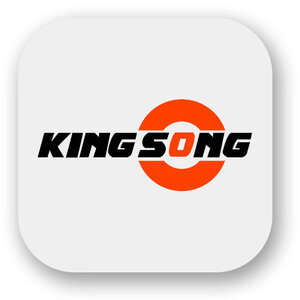 King Song App For Control & Customization
DOWNLOAD FOR IOS
DOWNLOAD FOR ANDROID
King Song 16X is fully supported by the King Song App available for iOS and Android. Take a close look at your stats in real-time such as battery charge, voltage, internal temps. Customize your ride mode and pedal calibration, upgrade your firmware, and set your RGB lights just how you like them. (Or turn them off!)
King Song 18L / 18XL Spare Parts