About Us
Our Team
We are a diverse, international team who is truly passionate about electric micromobility; we've poured our hearts, souls, resources (and a lot of coffee for those late nights) into our vision. With a focus on electric unicycles (EUC), we work with the leading international brands in this relatively new industry to not only promote EUCs in the US but also provide a base for customer support, service, and professional repair.

Our experience in working with electric unicycle manufacturers began with Solowheel & InMotion, and with the addition of King Song, we are thrilled to continue helping more EUC brands thrive.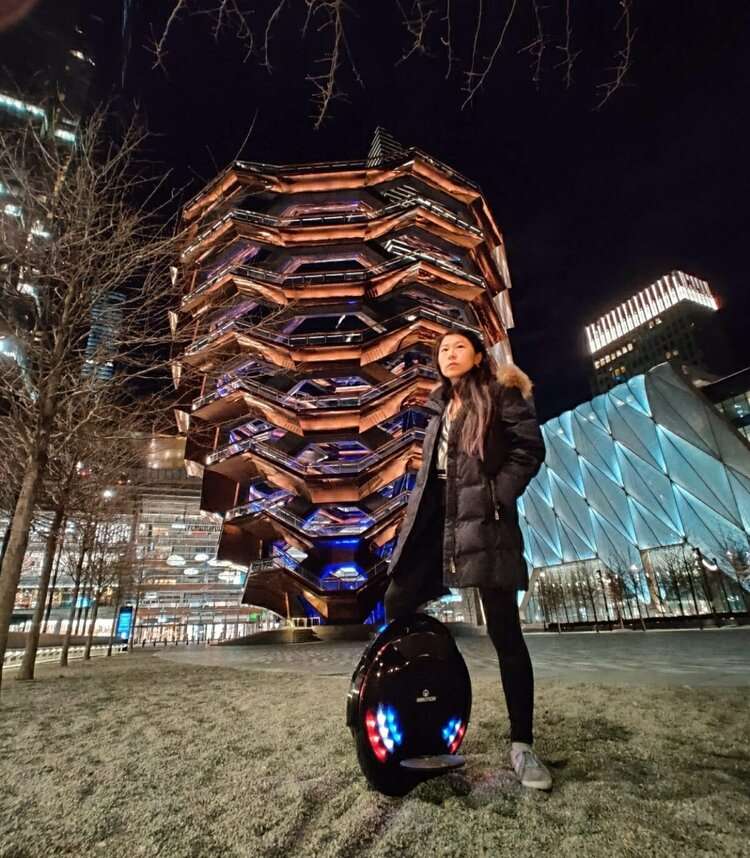 Rose Wang
Chief Evangelist


Daily Driver: InMotion V8F Electric Unicycle


Our fearless leader has always had a thing for the future. With her background in technology, you might see how she chose to focus her efforts on the rapidly changing landscape of urban transportation.


As an entrepreneur, Rose has always been at the forefront of new ideas, so developing and launching a new product (Scooterboard) with InMotion was the perfect way to show the world her abilities, and how reimagining and combining multiple ideas can result in something totally new.


When Rose met the inventor of the electric unicycle, a light bulb moment happened. She immediately became an avid believer in the transformative power of the EUC. That's why she advocates for the electric unicycle at major conferences and talks about its amazing potential to everyone she meets.


As a respected thought leader in the micromobility industry, Rose can be seen riding around cities on the
InMotion V8F
, munching on plant-based snacks, and searching for ways to decrease her carbon footprint. Rose lives how she imagines the lifestyle of the future, and EUC is the future.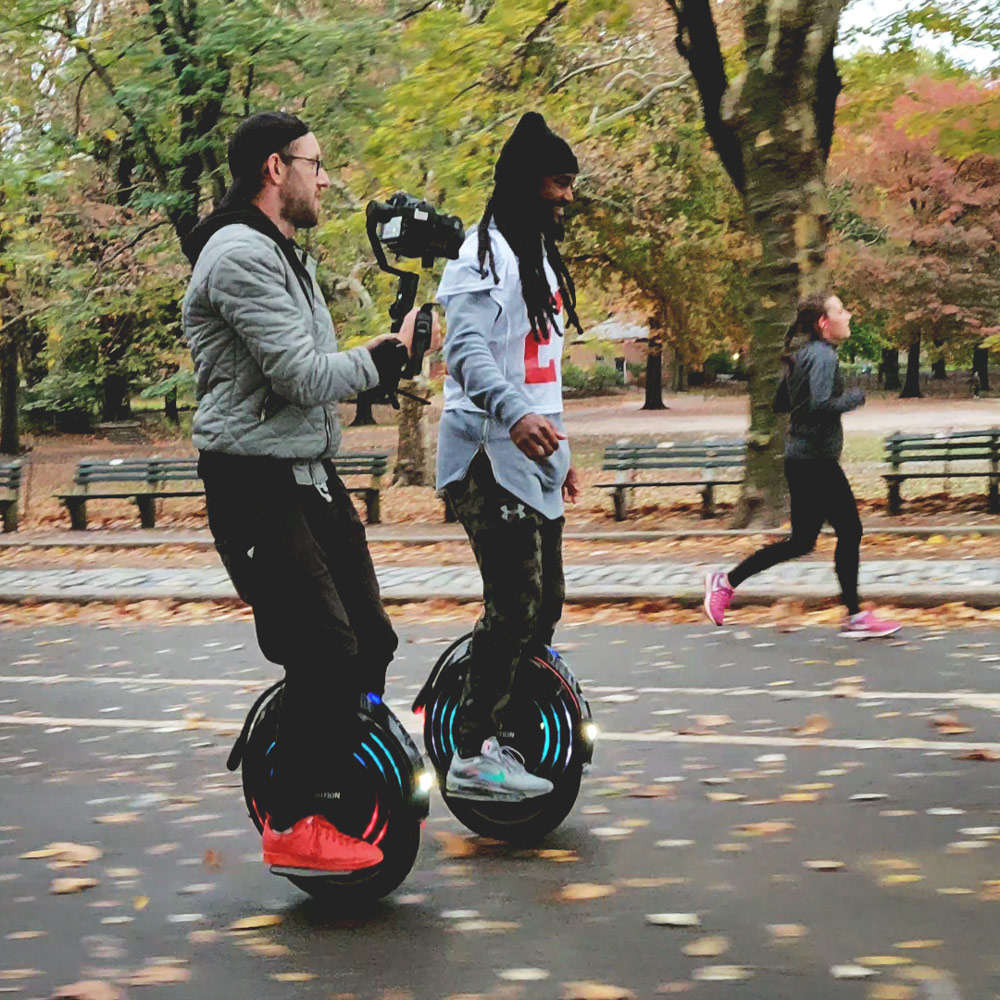 Jeffrey Will
Experience Director


Daily Driver: InMotion V10F Electric Unicycle

Jeffrey is a self-proclaimed electric-unicycle-obsessed freak. These days you'll find him cruising San Diego's downtown, Bankers Hill, and Hillcrest neighborhoods when he's away from the office, but his journey into the world of self-balancing transit began in Seattle, WA when he saw his first Solowheel traversing down a steep street in 2014. He didn't know it at the time, but that moment would change his life forever.


His obsession turned into a profession in 2016 when he teamed up with Solowheel inventor to open up the first dedicated Solowheel storefront: Solowheel Seattle. Working as General Manager, Jeffrey trained hundreds of brand new riders and helped foster the growth of a whole community of riders in the city.


Today in his role with EUCO, Jeffrey uses a blend of his creative and technical backgrounds when working on marketing projects, building our website, and photographing our products in action.


You may have even seen him on TV rocking an electric unicycle as he's been on a few episodes of NBC & FUSE network shows profiling our company as well as an AT&T commercial featuring him riding the
InMotion V8
.
Location
Our main office and service team are located in Las Vegas, NV.


EUCO LLC
1850 Whitney Mesa Dr.
Ste. 120
Henderson, NV 89014


Visits by appointment only,
please
book a demo here
(currently unavailable) or email contact@euco.us
Location
Our main office and service team are located in Las Vegas, NV.


EUCO LLC
1850 Whitney Mesa Dr.
Ste. 120
Henderson, NV 89014


Visits by appointment only,
please
book a demo here
(currently unavailable) or email contact@euco.us
Use left/right arrows to navigate the slideshow or swipe left/right if using a mobile device