Electric Scooter / Skateboard Hybrid
Motor Power: 250W
Top Speed: 15.5 mph
Max Load: 265 lbs
Weight: 22 lbs
Battery: Lithium 4.3 Ah
Range: 7.5 miles per charge (can vary based on conditions)
Charge Time: 2.5 hours
Climbing Ability: ~8 degrees (depending on payload)
Folding Handle: Quickly locks into place with a single motion
Throttle / Brake: Hard-wired into handle - no wireless controller
Regeneration: During braking and kick off
Motor Resistance: Very little to none when powered off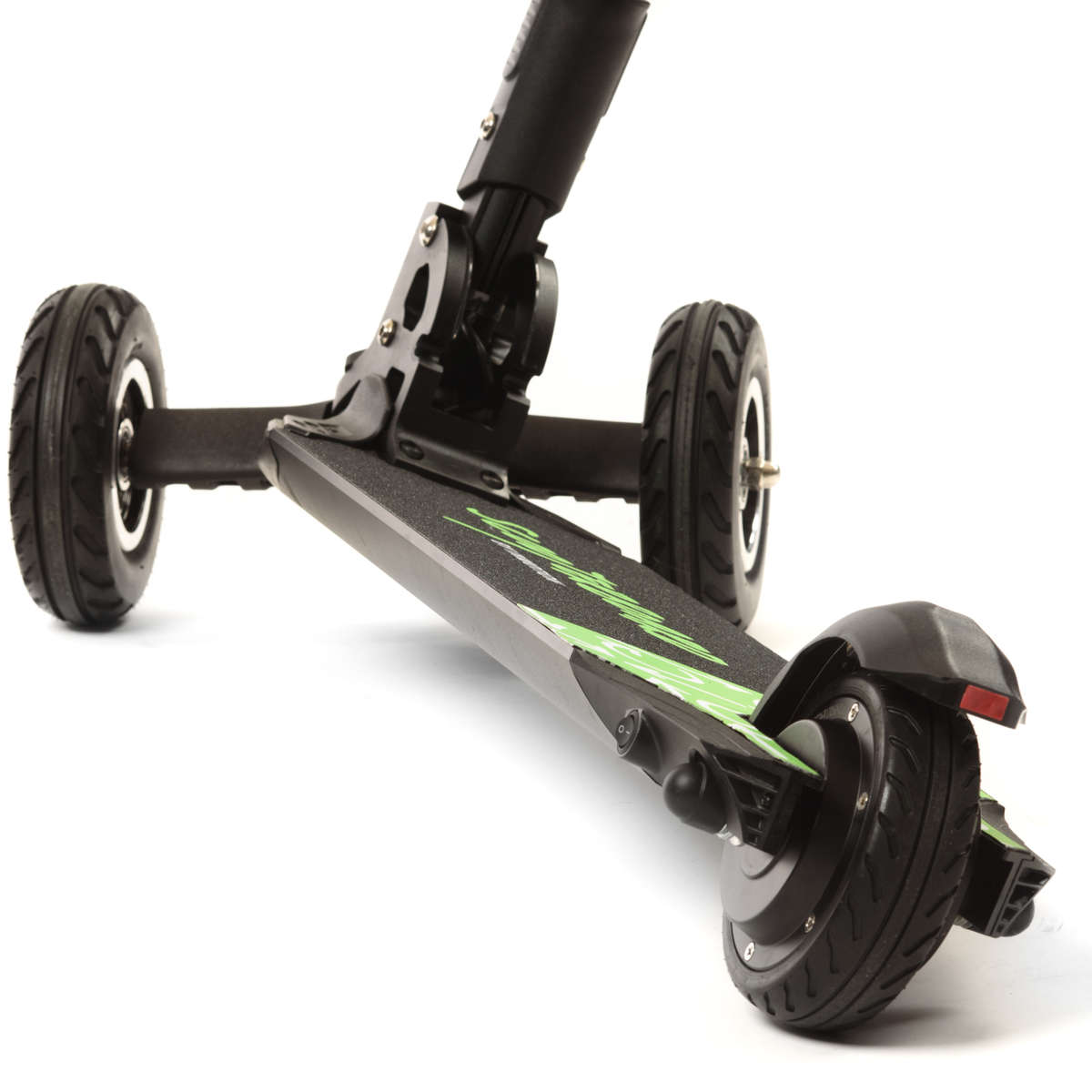 With Scooterboard's folding and locking handle, you can take it with you anywhere you go. In fact, you don't even need to carry it when not riding! In the folded position, Scooterboard is designed to roll next to you like luggage.
The Best Electric Scooter
Scooterboard is unique because you don't need to be an expert in board sports to carve like a pro. The experience feels like riding a skateboard, but with so much more stability and control. Grown adults and kids alike can learn to ride in just one quick session.
Scooterboard
Charger
Handle adjustment tool
User Manual


This is a major game changer. With a motorized rear wheel and a fork-mounted swiveling front truck, you can lean at a much greater angle, resulting in sharper steering.

Control Handle for Stability

The control handle gives you more stability and confidence, from learning to ride to more advanced techniques, all with one hand! Throttle & brakes are built-in: no dependence on a wireless controller for your safety.


Fold up with the spring release and pull Scooterboard along with you. It easily fits in a small space like a trunk or a locker.


Checkpoints in the charger and battery prevent overcharging, so you can rest assured our battery is safe.


Casual Mode and Power Mode give you choice in how you ride. Do you want to cruise around town with easy acceleration and braking? There's a mode for that. How about a sportier feel with faster acceleration and braking? There's a mode for that too.


You will never need your phone to use or setup your Scooterboard - no bluetooth, no setup, no hassle, no problem!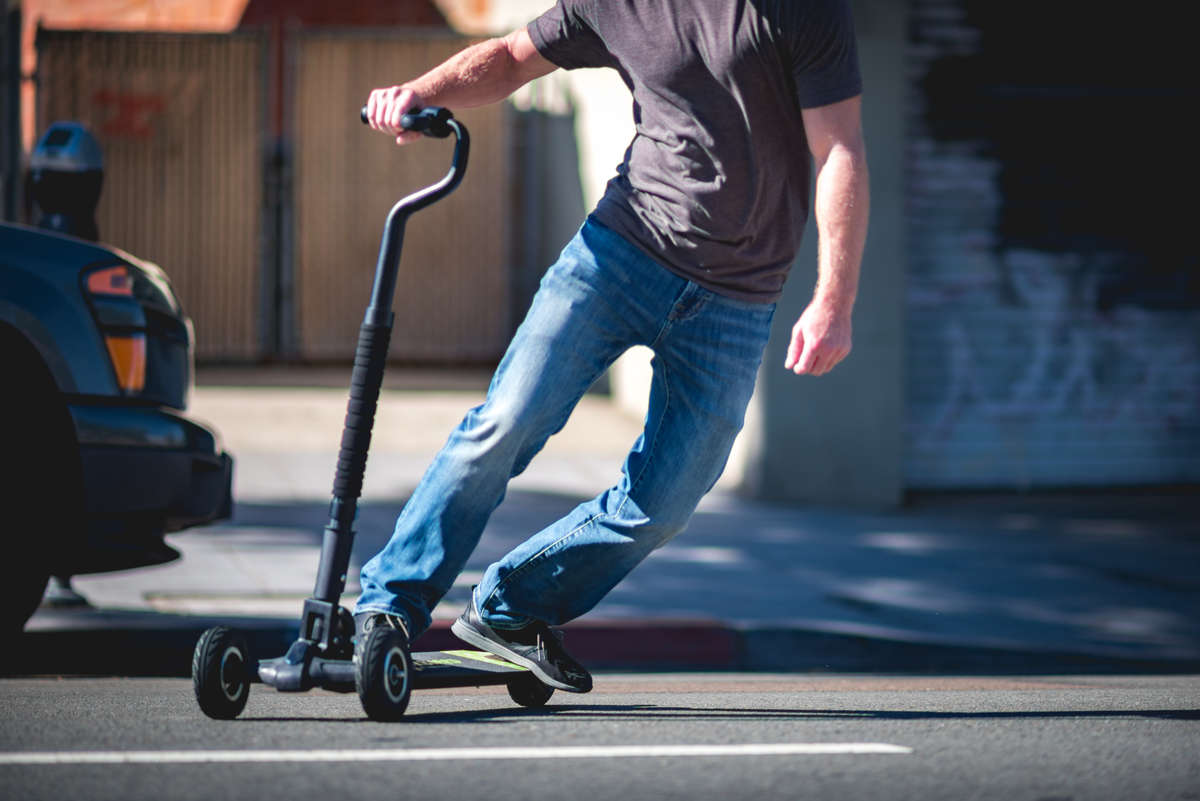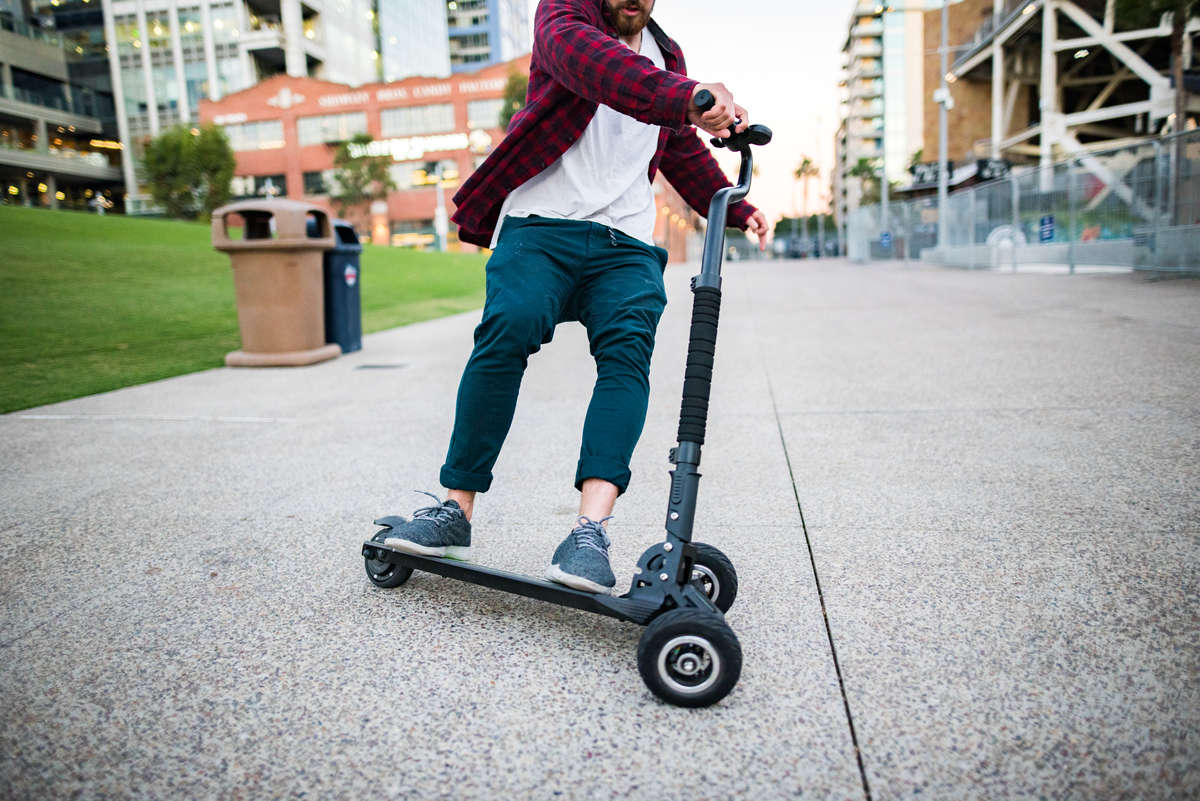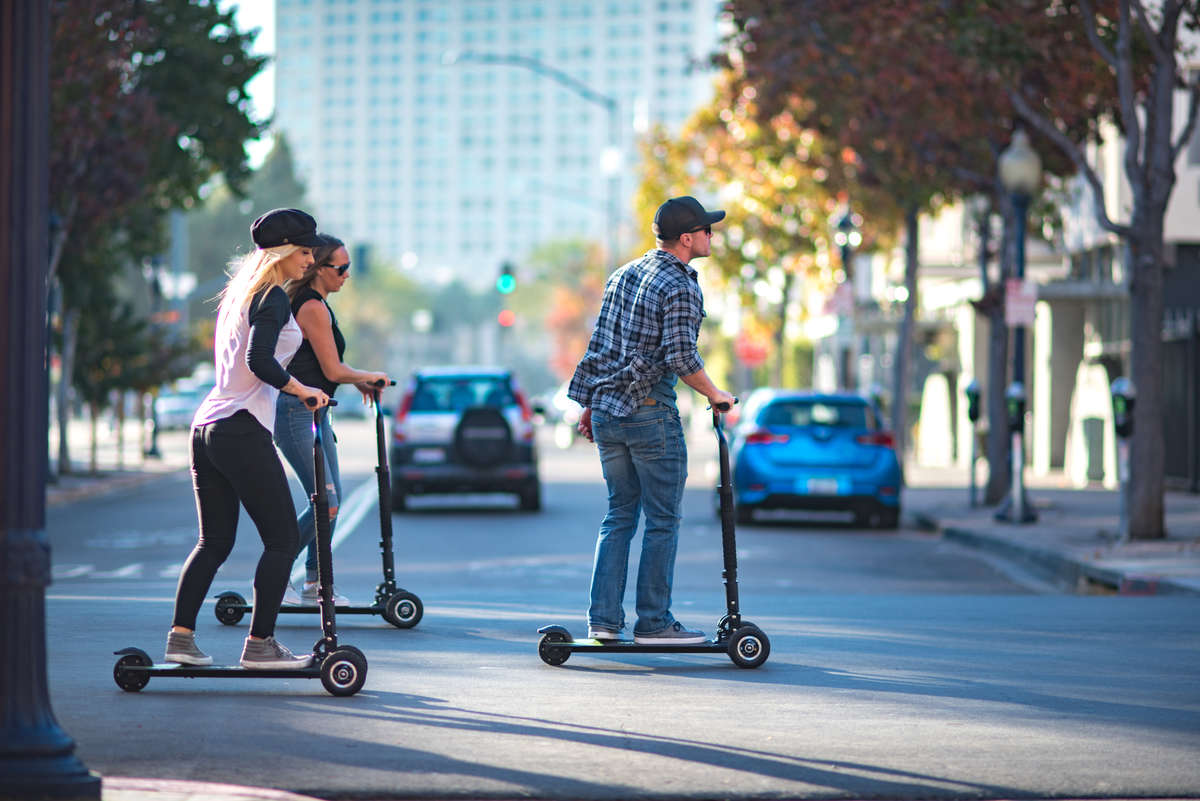 Pay Over Time.
Available At Checkout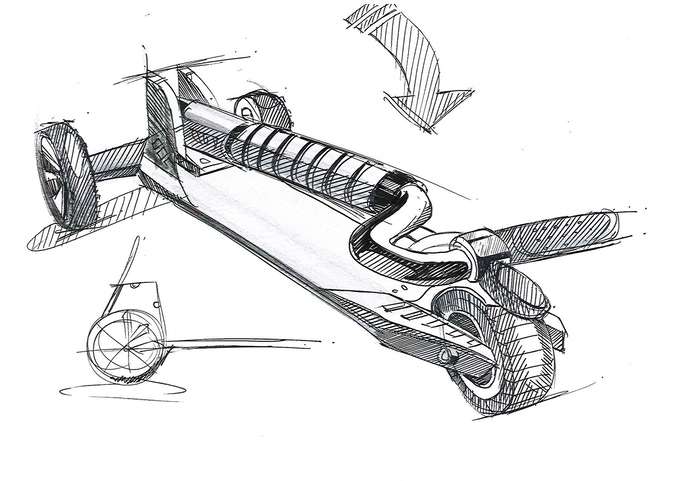 Developing Scooterboard
We started developing the first version of Scooterboard in 2014. Our goal was to create a unique electric rideable that was easy to ride, yet maintained the essence of board sports.


It looked chic, but we wanted to make sure it was going to be the amazing, user-friendly device we imagined. After thorough testing, it turned out that this prototype wasn't quite right.

With this experience, we were able to develop a much more intuitive lean-to-steer mechanism that aligned with our vision.

The end result? A Scooterboard that everyone can ride.
Use left/right arrows to navigate the slideshow or swipe left/right if using a mobile device