---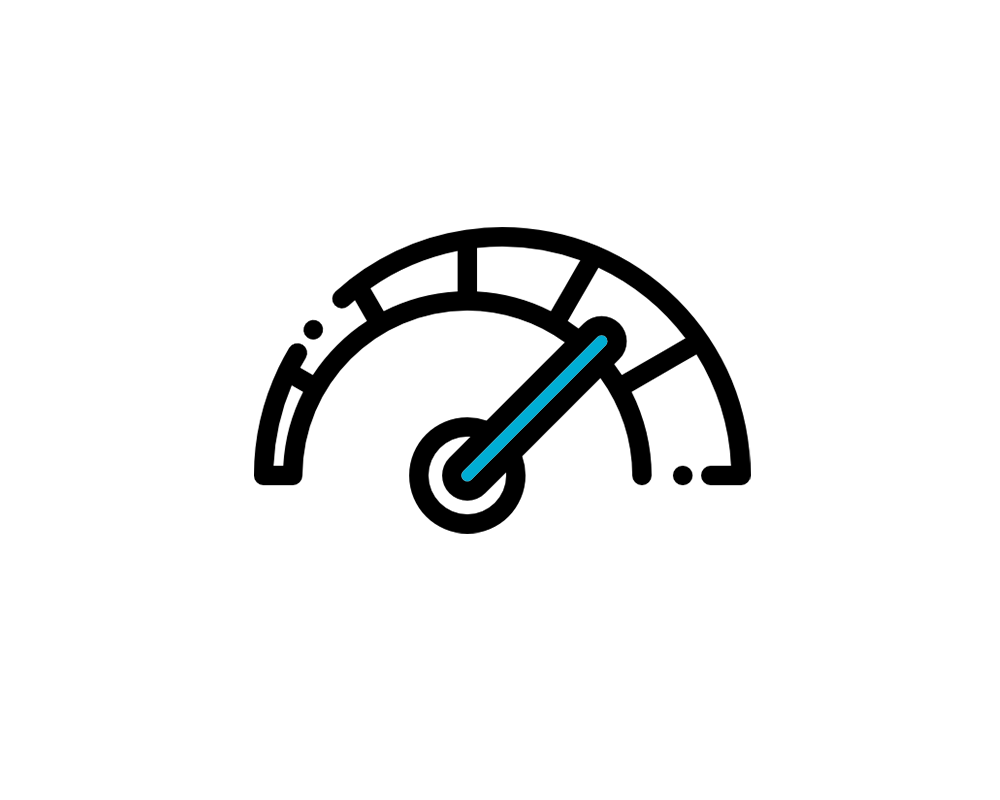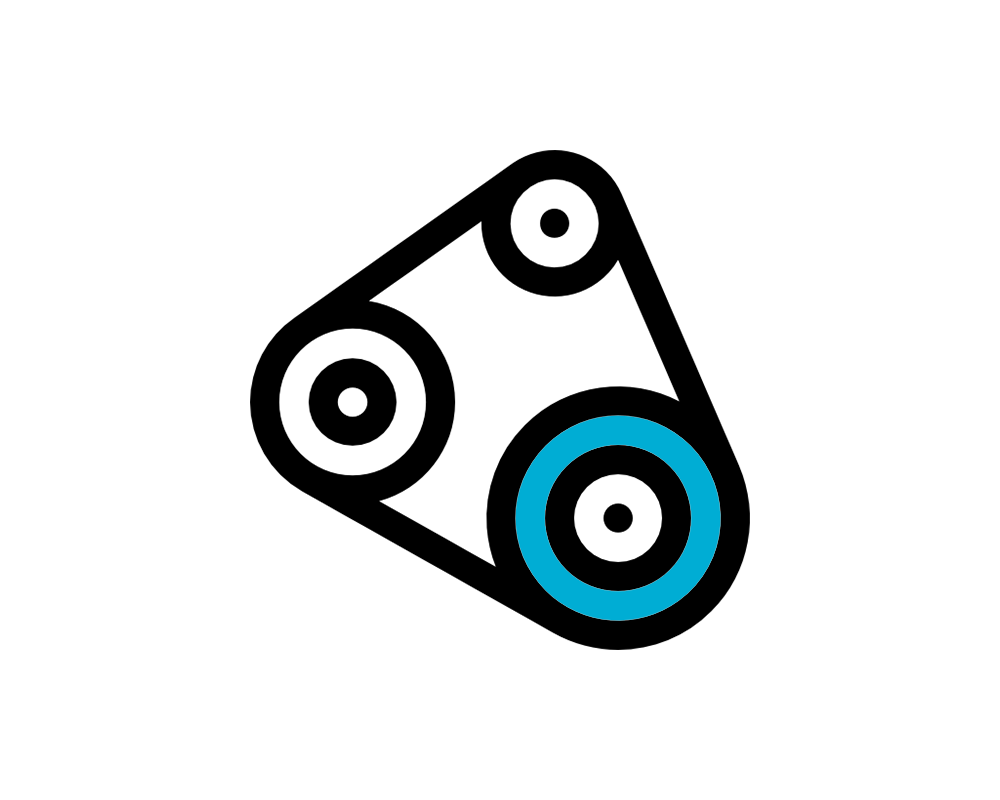 2200W nominal, peaks much higher
---
Free Euco Wrist Guards
Add to cart and use promo code "EUCOWRIST" to receive Euco branded wrist guards with the purchase of your wheel!
---
Monthly Payments available at checkout with Klarna

---
The new V11Y is capable of traveling at 60km/h compared to the V11 which has a max speed of 50km/h.
The V11Y features a smart BMS system and has a max charging speed of 10 Amps which is 50% greater than the V11.
Compared to the V11 the V11Y has a power rise of 15%, a torque rise of 20%, and the climbing angle has increased by 8%.
---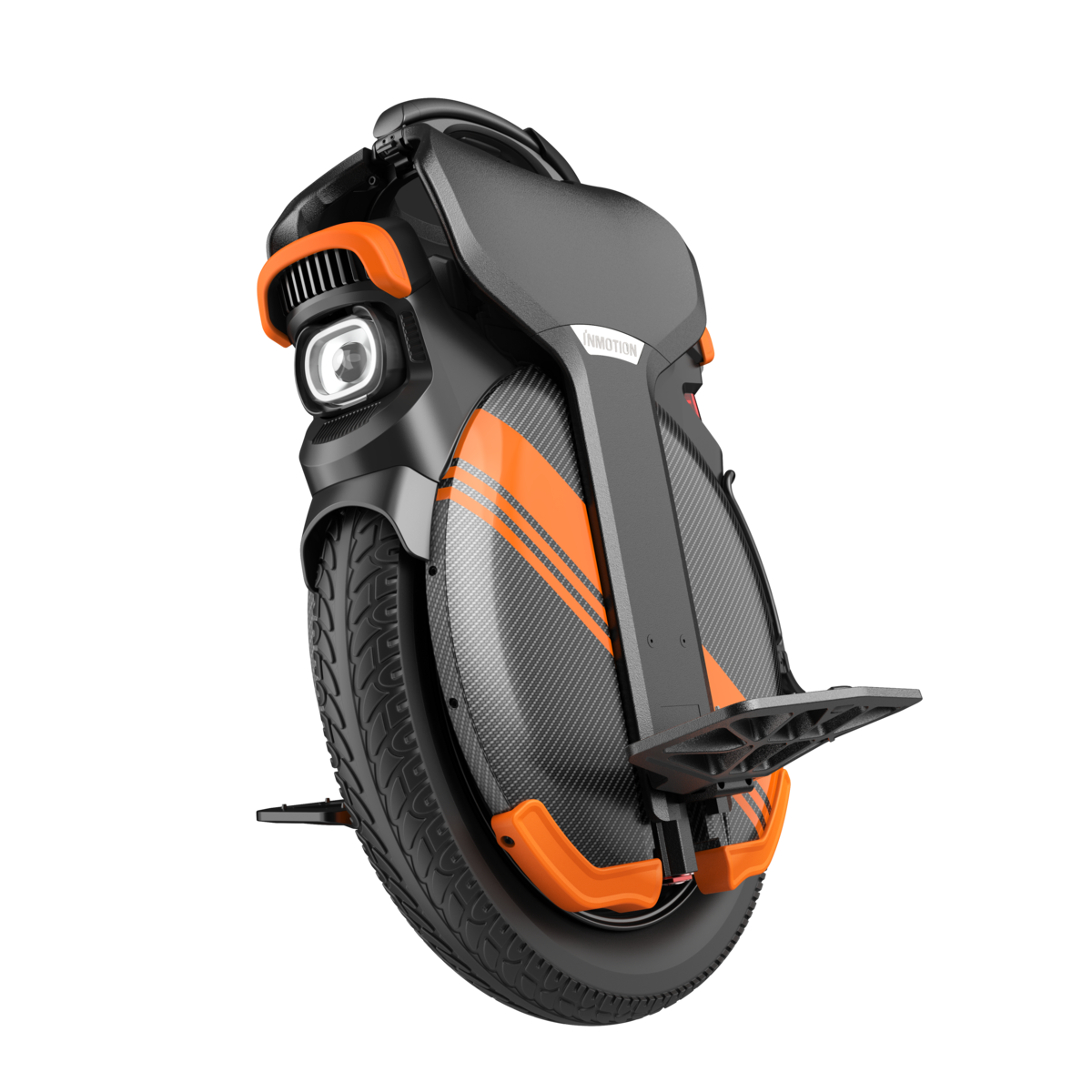 INMOTION V11Y SPECS
Battery: 1500Wh

Weight: 65lbs

Max Range: ~60 miles

Motor Power:

Tire Size: 18 inch

Top Speed: 37 mph

Climbing Angle: 38°

IP Rating: IPX6

Max Charging Speed: 10 Amps

Safety Warning System: Alarms & Tilt-back (configurable in app)

Built-in Handle: Built-in retractable trolley, anti-spin lift sensor

Lights: Powerful headlight and tailight/Brake light

Speakers: Beeper for speed alerts (Bluetooth music not available)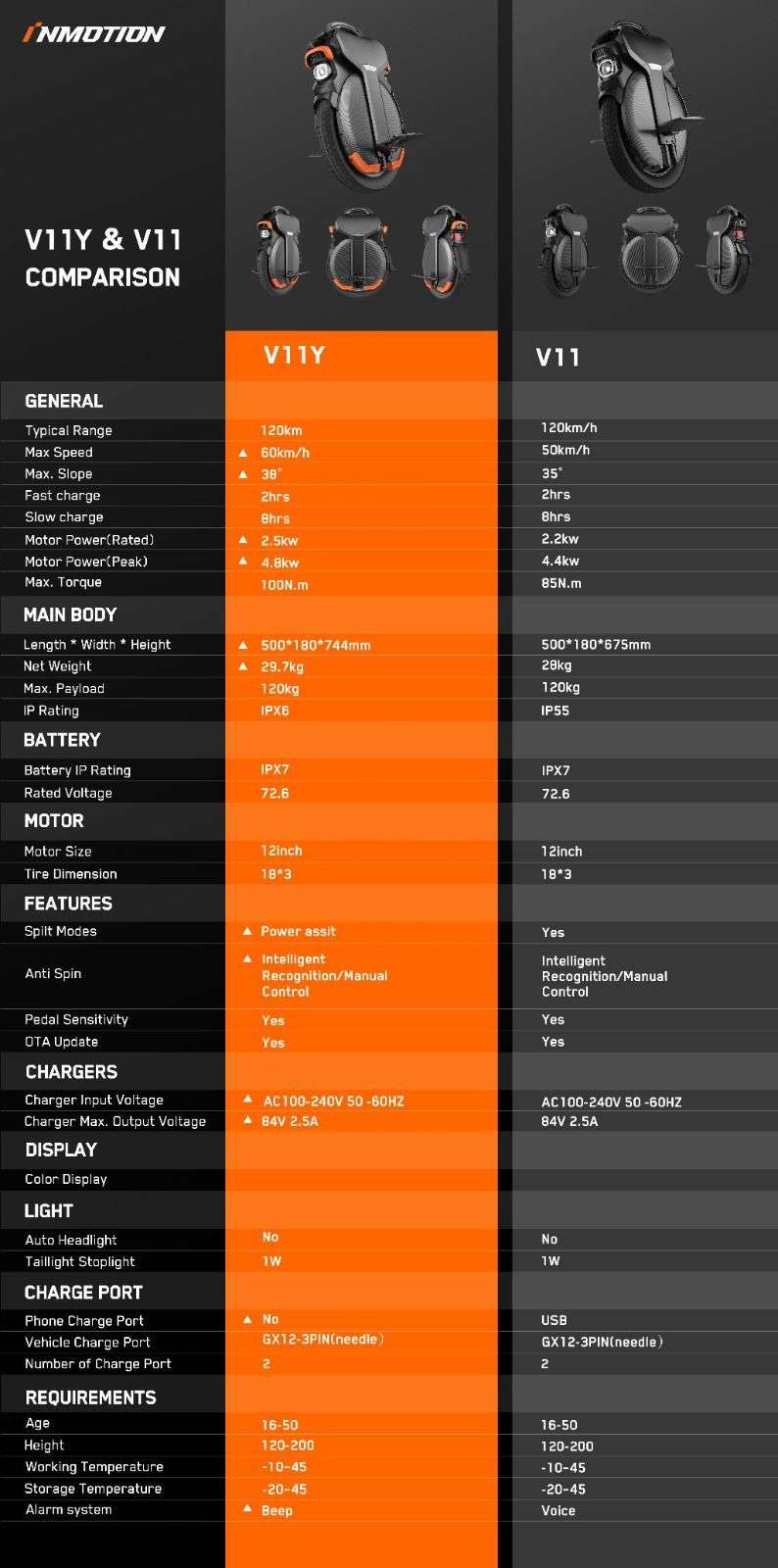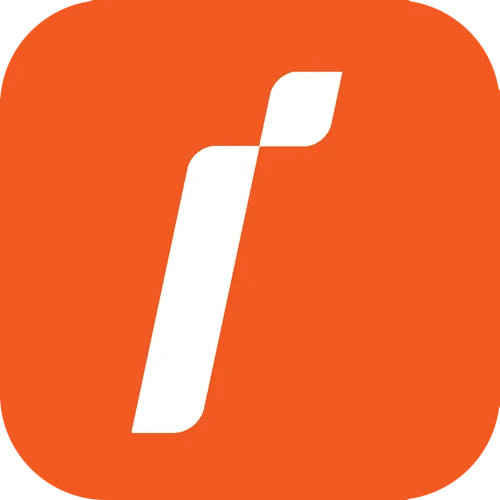 InMotion App

InMotion wheels are supported by the InMotion App available for iOS and Android. Take a close look at your stats in real-time such as battery charge, voltage, and internal temps. Choose your ride mode and pedal calibration, upgrade your firmware, and see what other InMotion riders are up to around the world.




Download