Nimbler and Lighter: King Song 16XS
Top Speed: 28 mph
Range: 37 - 43 miles max
Battery: 777Wh
Adjustable charger with allowing up to 5A of power,
so you can get to riding faster!
ADD TO CART AND USE PROMO CODE
"16XCOVER" TO RECEIVE FOR FREE!
Nimbler and Lighter: King Song 16XS
Top Speed: 28 mph
Range: 37 - 43 miles max
Battery: 777Wh
Add a Fast Charger
Adjustable charger with allowing up to 5A of power,
so you can get to riding faster!
FREE PROTECTIVE COVER
ADD TO CART AND USE PROMO CODE
"16XCOVER" TO RECEIVE FOR FREE!
---
Monthly Payments available at checkout with Klarna

---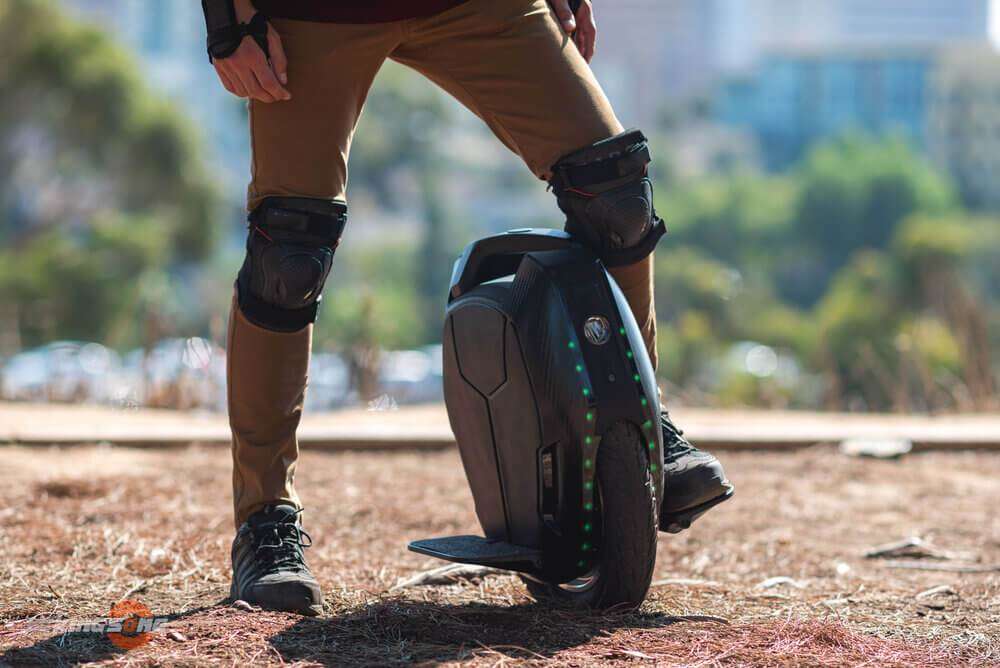 KING SONG'S 16" THRUST NUGGET
KS-16X offers a wildly powerful punch in a really interesting package. A 2200W motor powers this relatively small beast of a wheel and offers range that does not disappoint with its 1554Wh battery. Performance, torque, and handling are top-notch, and it comes with all the well thought out features you expect from King Song like their latest generation hand-sensing motor disengagement, dual charging ports, and dual USB ports for powering / charging your devices.


Perhaps the most enjoyable aspect of this electric unicycle is the unique ride dynamics offered with the combination of surprisingly comfortable ergonomics and excellent handling.
---
⚪ BIG POWER, BIG BATTERY, FAT TIRE
This a high-end electric unicycle who want top performance in well-built, tank-like shell. With a motor and battery capable of delivering over 4000W peaks and a thick 16 inch tire, riders experience torque and acceleration that inspires tons of confidence.
⚪ SURPRISINGLY NIMBLE
While heavy, high performance EUCs generally have trade-offs in breaking distance and handling due to the sheer weight and momentum, King Song 16X seems to break this mold in a surprising way. The ergonomics and ride dynamics of the body and pedals combined with the tire and overall performance lead to an extremely nimble and easy to control little chunk of power beneath rider's feet.
⚪ BOLD NEW DESIGN
Looks are subjective, but King Song has marked a new direction with their newest 16 inch electric unicycle design, and with this updated look, riders can enjoy a more modern look that also improves features and ride performance overall.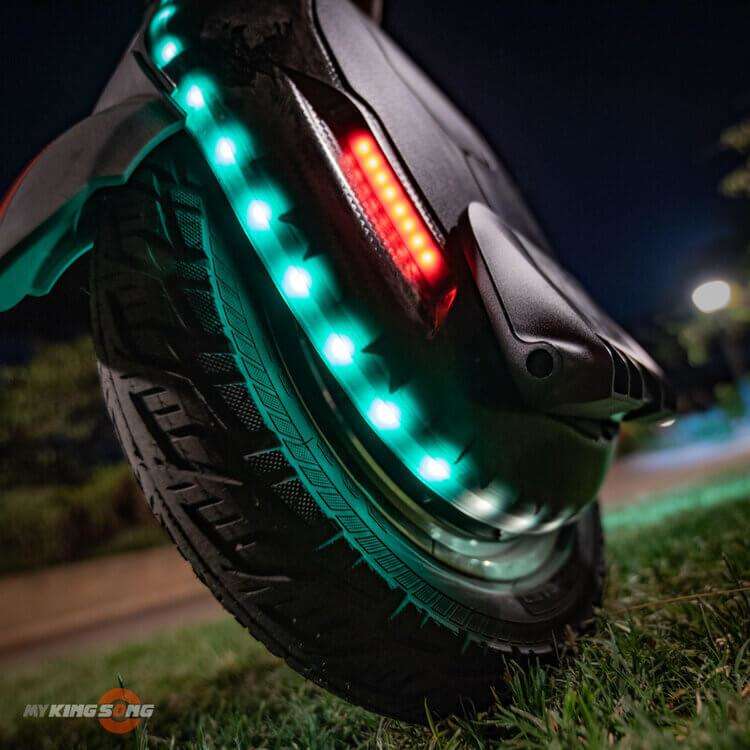 SPECS
Top Speed: 31mph - unlockable after 10 miles ridden.


Range: 70 - 90 miles max potential


Motor Power: 2200W sustained, 4200W peak


Battery: 1554Wh, 84V with Smart BMS with balancing, over-charge, over-current, & short circuit protection. Supports dual charging w/ two charge ports


Control Board: New 4 layer design with high performance MOS (TO-247) Can reliably sustain 2200W. Heatsink + turbo inverter fan with variable speed depending on temps


Hill Climbing: ~35° max


Max Load: 265lbs - higher payloads will generally decrease performance


Dimensions: 23" H x 19.5" W x 7"


Weight: ~53lbs


Pedals: 9.5" long, 7" ground clearance


Tire: 16" x 3" extra-wide tire


Connectivity: Bluetooth 4.0 for fast / stable data transfer, music streaming. Compatible with the King Song App.


Speakers: 4.1 built-in sound system: 4x 5W full range + 1x 20W sub


Lights: Bright headlight, rear brake light, side lights (customizable RGB), turning lights


Handle: Built-in magnesium retractable push handle


Motor Kill-Switch: Dual mechanical switch to detect lift motion


USB Ports: Built-in dual USB ports for powering and charging your devices


Safety Warning System: Alarm/voice, pedal tilt-back (configurable in app)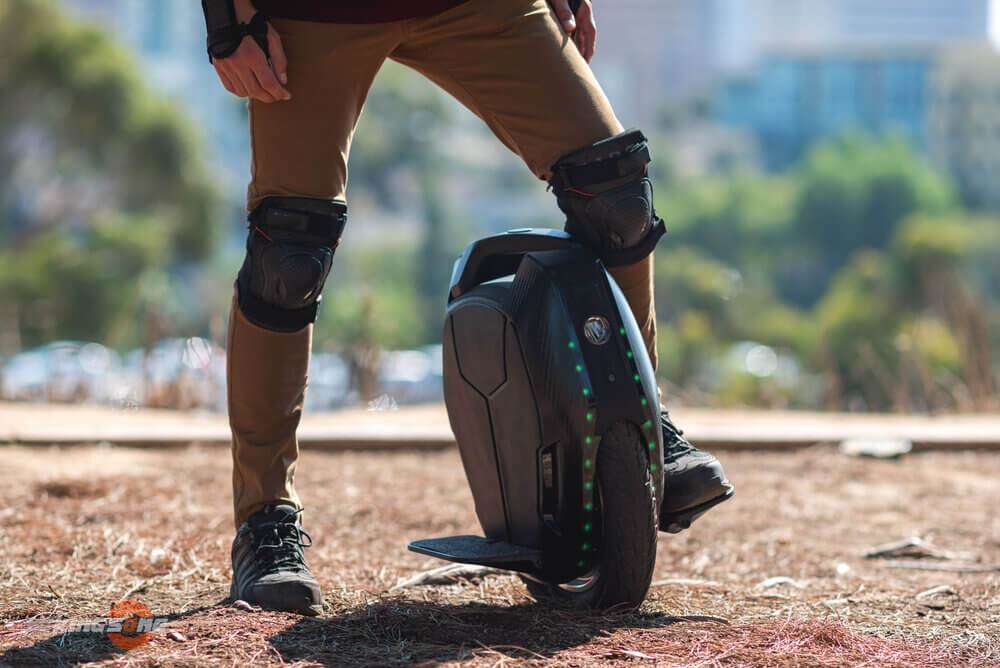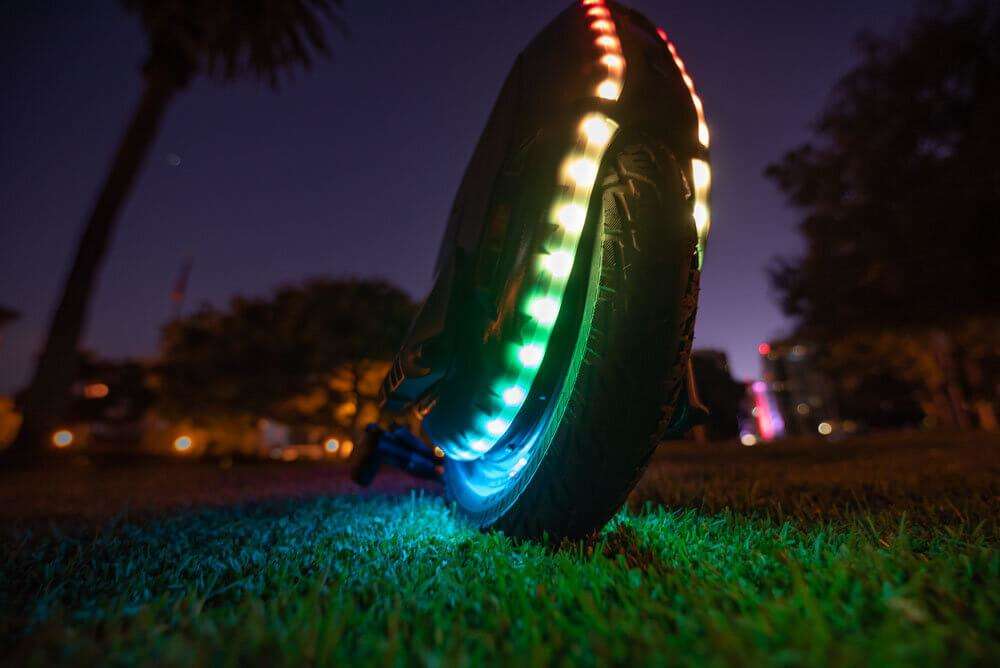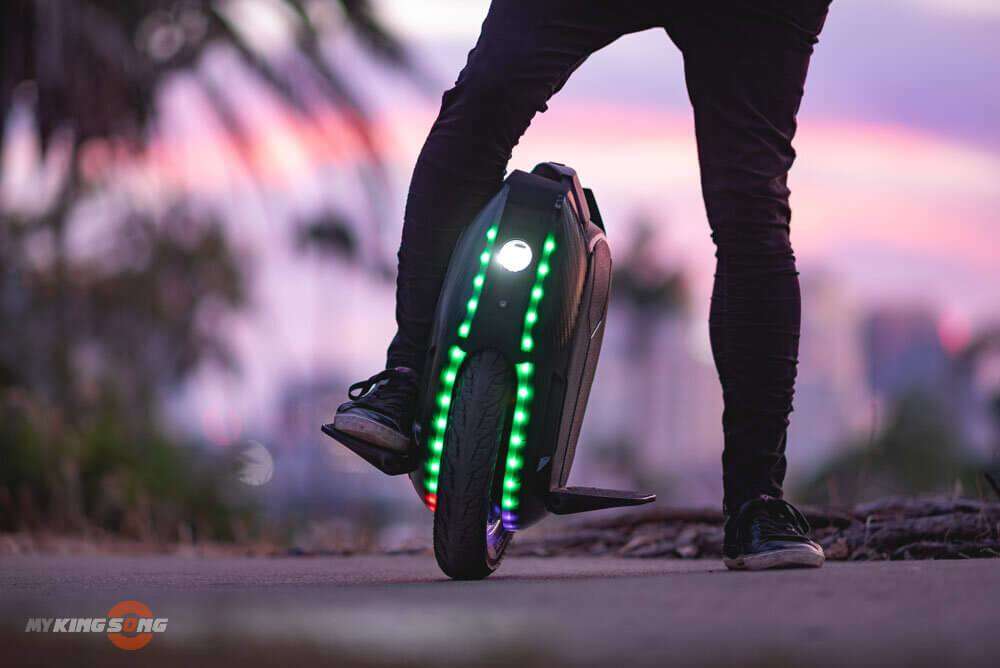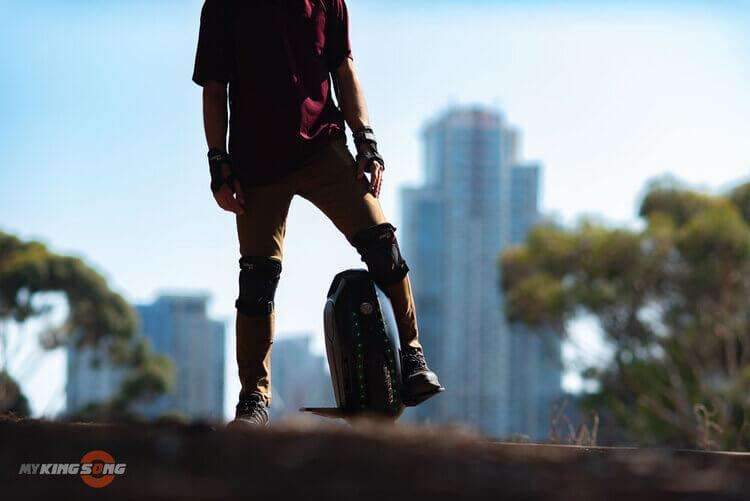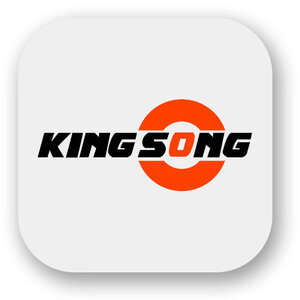 King Song App For Control & Customization
DOWNLOAD FOR IOS
DOWNLOAD FOR ANDROID
King Song 16X is fully supported by the King Song App available for iOS and Android. Take a close look at your stats in real-time such as battery charge, voltage, internal temps. Customize your ride mode and pedal calibration, upgrade your firmware, and set your RGB lights just how you like them. (Or turn them off!)
King Song 16X Spare Parts & Accessories